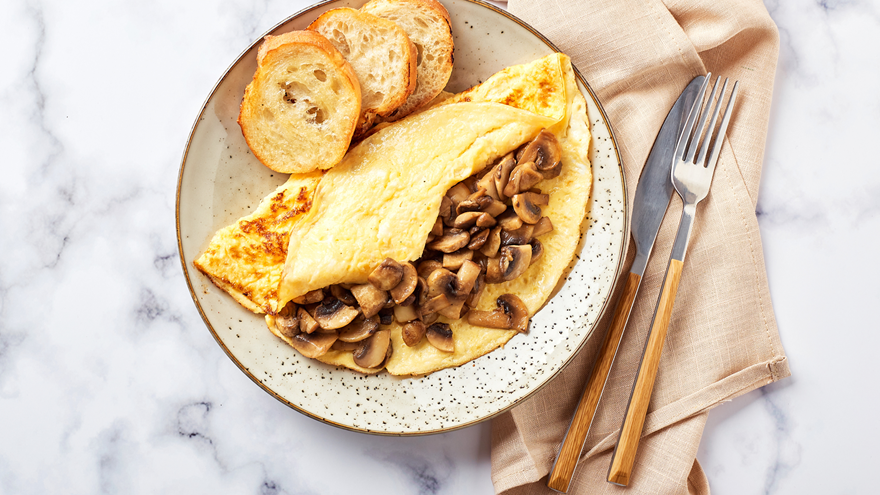 Ingredients available from Baker's Delight, Craig Cook the Natural Butcher, LoSurdo's, Simon Johnson & Steve Costi Seafoods.

Ingredients:
3 large fresh eggs
1 tsp butter
Suggested Fillings:
Truffle (when in season)
Goats cheese & mushroom
Smoked Salmon & asparagus
Ham & cheddar
Bread to serve

To create a fluffy and light omelette, crack the eggs into a mixing bowl, just before your ready to cook your omelette. Add a pinch of salt and pepper, beat well with a fork.

Heat your omelette pan and add a teaspoon of butter, place on a medium heat, once the butter is melted and bubbling, add the eggs and move the pan around to spread them out evenly.

When the omelette begins to cook and firm up, but still has a little raw egg on top, sprinkle over the ingredients, ie (cheese, ham, truffle etc).

Using a spatula or the fork ease around the edges of the omelette, then fold it over in half as it's sliding out of the pan, leave to sit for a minute or two, this will allow the egg to finish cooking and the ingredients to melt and heat.

Serve immediately.