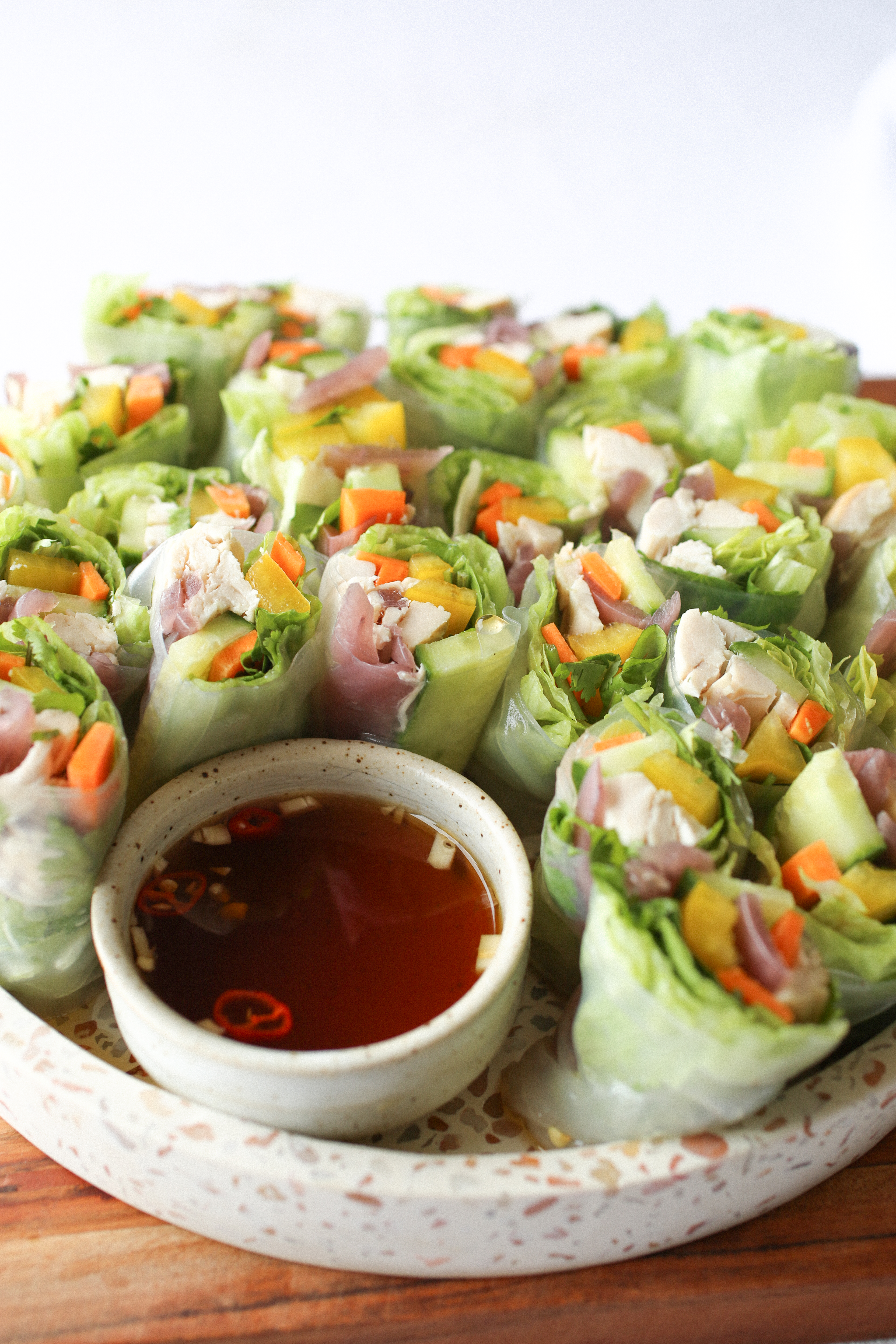 For a healthy and refreshing lunch, you have to try making your own rice paper rolls. There are so many delicious variations out there, but you really can't say no to chicken rice paper rolls.
Serves 4
GF, DF, Refined sugar-free
Ingredients
1 packet of rice paper wraps
2 chicken breasts, cooked and shredded
1 carrot, cut into thin strips
1 cucumber, cut into thin strips
1 yellow capsicum, cut into thin strips
1 cup pickled onions
1 bunch coriander
1 iceberg lettuce, shredded
Sauce
1/2 cup water
1 tablespoon honey
1/4 lemon juice
2 tablespoons fish sauce
1 garlic clove, minced
1 Birdseye chilli, sliced
Method
Prepare all vegetables, herbs and chicken in separate serving bowls.
Prepare a warm bowl of water and soak the wraps for about 30 seconds until they become soft.
Place wrap on a clean, dry surface and begin filling with vegetable sticks, lettuce, coriander, chicken and pickled onions. The filling should be 1/3 of the wrap. Begin rolling the wrap slowly away from you, tucking in the sides as you go.
Repeat the process until you have used up all your fillings.
In a small measuring cup, place all sauce ingredients together and mix well. Pour into a small serving dish to dip.
Enjoy fresh!