JB Collections Celebrates 33 Years
Find out more about JB Collections and how the business has changed over three decades.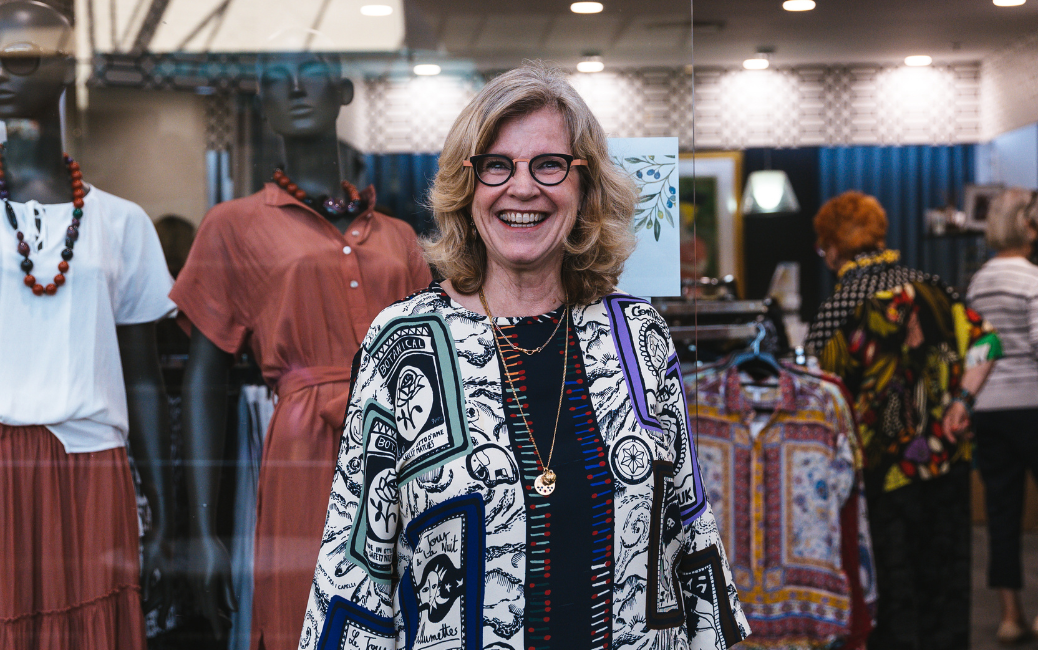 We spoke with Julie, owner of JB Collections to find out more about her business and how it has changed over the last three decades since opening at Northbridge Plaza in 1990.
How did JB Collections start?
My mother Erica had been in fashion since arriving in Australia from Hungary in 1958. Initially, she was in manufacturing and then she opened a retail shop in the western suburbs. This led to our opening JB Collections at Northbridge in 1990.
What made you get into fashion retail?
I pretty much grew up in the fashion industry. When Erica sold her retail business she realised that she missed it terribly. So with her experience and my love of fashion we opened JB Collections in Northbridge Plaza.
Who is your favourite designer and why?
This is a hard question as I love all of the designers that I keep. The main thing for me is to offer a point of difference and something that is unique and high quality, whether an Australian designer or a European import. I especially love Alembika (from Israel) and Rundholz (from Germany) with their unique styling and eye for detail.
How do you balance working and family life?
At times this can be very challenging but I really do work on it. I try to spend as much time with my family as I can.
What have been your fondest memories of your 33 years at Northbridge Plaza?
My fondest memories are in the successful business I built with my mother, Erica at the Plaza. We were a great team and she really did leave the most amazing legacy. Even today, many of my customers remember her fondly.
Do you have customers from the beginning who still visit your team?
Yes I have several customers who still visit JB Collections. Even the lady who was our very first customer still shops from me.
What piece of advice would you now give to yourself starting out 33 years ago?
Know your market, provide caring personal service, and whatever you do, be consistent.
Who is in your team?
I'm so fortunate to have the wonderful Darelle who works with us during the week and Marilyn, who is new to us, on Sundays. I'm also thankful to have my family's expertise to look after our website, newsletter and social media communications.
What are you most excited for in 2023?
I'm excited about the fantastic new stock for the coming winter and summer seasons. This will include the introduction of several unique, high quality labels, including an exciting, high end Australian-manufactured brand which I know our customers will love.
What are your style predictions for 2023?
For the last few years with Covid, it was all about leisure wear. Now with more events happening and people venturing out socially, there is definitely going to be a lot more dressing up. Jackets and blazers have made a big come back, which I am thrilled about.
What piece are you most excited about in your store currently?
I really love the Angela Caputi jewellery which is crafted in a workshop near the Ponte Vecchio in Florence, Italy. Her jewellery has a great following world-wide and has featured in New York's Metropolitan Museum of Art and many other prestigious galleries.
What is your favourite time of the year?
I love the change of seasons. Very soon now we will be receiving the autumn and winter ranges for winter 2023 and that is always an exciting time for our team and our wonderful customers.
To find out more about JB Collections and see the products available in the store,
click here
to visit their website.