Berry and Tomato Summer BBQ Salad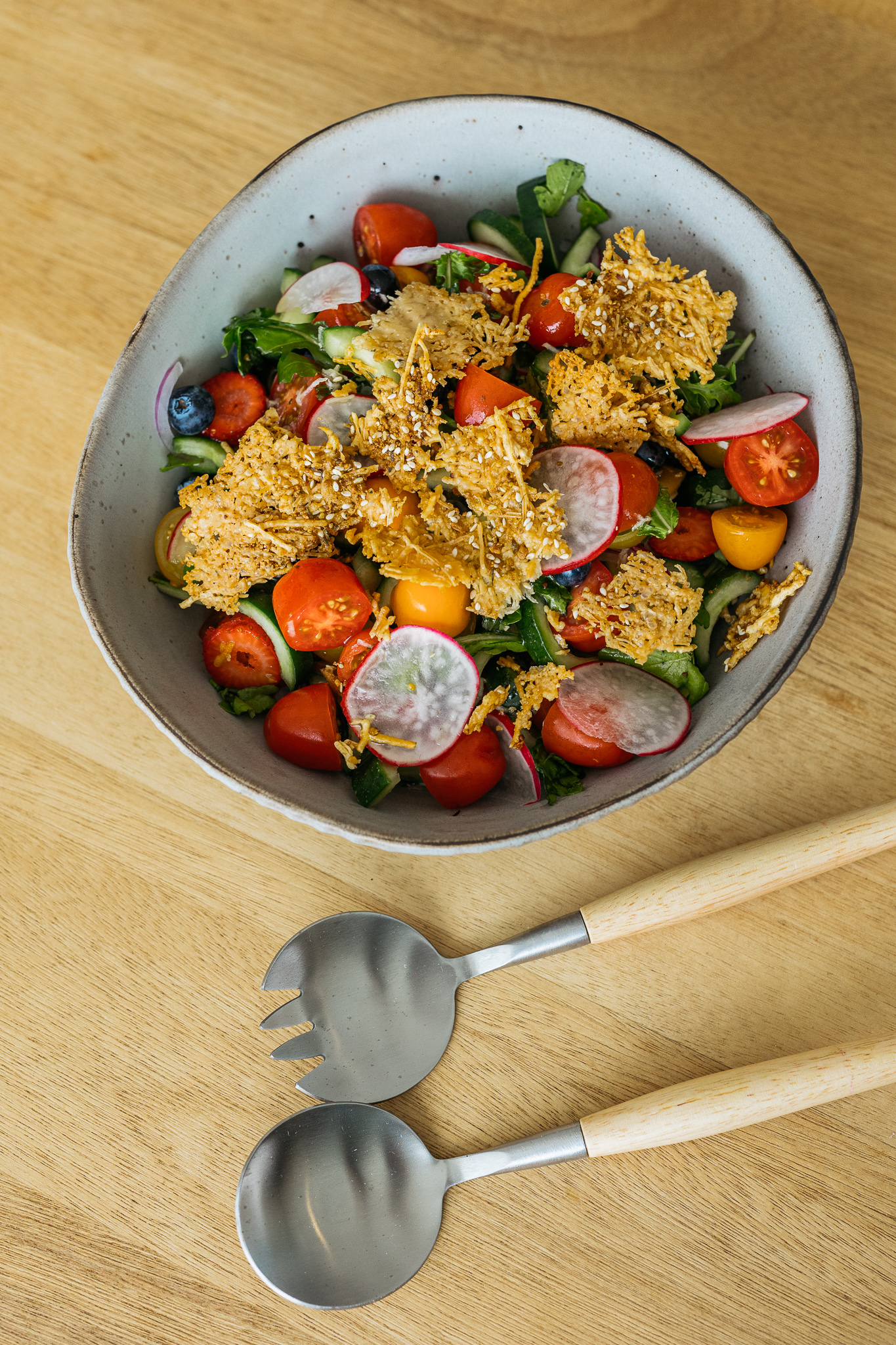 Ingredients

For the salad:
50g grated parmesan cheese
1tbsp pistachio dukkah
300g tomatoes
2 cucumbers
4 radishes
1 red onion
250g strawberries
125g blueberries
60g baby rocket leaves

For the dressing:
60mL extra virgin olive oil
2bst white wine vinegar
1 garlic clove
1 tsp maple syrup

Step 1
Preheat over to 220 degrees celcius. Spread parmesan over a lined baking tray and sprinkle with dukkah. Bake for 12-15 minutes or until golden. Set aside to cool.

Step 2
Make dressing by placing the oil, vinegar, garlic and syrup in a bowl and mixing well with a fork.

Step 3
Combine tomato, cucumber, radish, red onion, strawberries, blueberries and rocket in a serving bowl. Drizzle with half the dressing and lightly toss.

Step 4
Break the parmesan into crisps and arrange over salad. Serve with remaining dressing.

Find all ingredients at Losurdo's.